Sustainable Packaging: Eurpack's holistic approach to sustainability
Sustainable Packaging: Eurpack's holistic approach to sustainability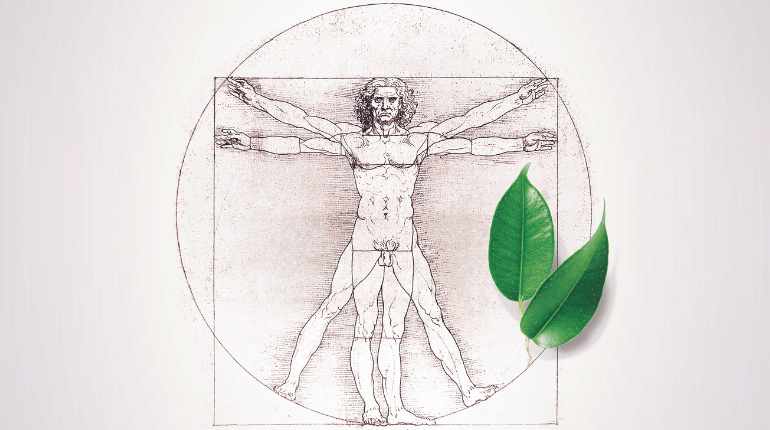 The focus on sustainability is steadily increasing among packaging professionals and the pharmaceutical sector. Legislators, companies and consumers have embarked on significant initiatives to promote eco-friendly and low CO2 emission practices, thus supporting circular economy principles. However, embracing sustainability requires adopting a holistic approach, a broad view of the relationships between different sectors within a company and among various partners in the distribution chain. Each part adds value to the economic cycle by optimizing processes and resources to reduce the impact of their activities on the planet. In the case of packaging, it is necessary to adopt a more sustainable strategy from the early stages of product design and create customized solutions that positively influence subsequent packaging, transportation, storage, usage, and disposal phases.
A holistic approach to packaging development: what it means and why it's necessary
The pharmaceutical sector is ready to respond to the global sustainability challenges defined by the UN's 2030 Agenda, which includes the protection of environmental ecosystems and more responsible resource consumption amid its many objectives for businesses and administrations worldwide. These key points actively involve various product sectors, including packaging, which plays a crucial role in pursuing sustainability and responsible resource consumption. After fulfilling its purpose, packaging generated a significant amount of waste, which has a substantial environmental impact due to carbon emissions during production and packaging activities.
To achieve sustainability goals, it is necessary to adopt a holistic view of the packaging lifecycle. This perspective includes the entire product lifecycle, from its design to consumption, and the environmental impact of each process and entity involved in this intricate and complex supply chain. A sustainable holistic strategy must be implemented from the early stages of packaging design, where the most critical eco-design criteria are applied in accordance with circularity principles, guaranteeing a sustainable product throughout subsequent processing and logistics processes.
Rethinking the Packaging Lifecycle
Eurpack identifies some essential aspects involved in the holistic sustainability-oriented system: production, packaging, transportation, and use by the final consumer.
In this extended view of the packaging lifecycle, it is indispensable to start from the ideation and design phase of packaging, a process that should optimize the entire packaging journey along the production and distribution chain. In this delicate process, pharmaceutical companies should invest in choosing ideal materials that balance sustainability and safety for product protection and preservation. In recent years, the pharmaceutical sector has been more interested in the use of innovative and more sustainable materials, such as paper derivatives, plant fibers, and bioplastics. An eco-compatible could also be composed of recycled, biodegradable, and renewable source materials.
Other initiatives in the production phase involve the use of single-material packaging, ideal for simplifying packaging disposal through recycling, or flexible packaging to reduce both weight and dimensions. These practices optimize space, prevent resource waste, and have benefits in the transport and storage of goods, as well as in reducing waste generation.
Packaging doesn't fulfill its function once it reaches the consumer's hands and the product preserves is finished. In a sustainability-oriented holistic system, packaging can be reused and reintroduced, where possible, into the economic cycle through proper recycling activities. Packaging that has served its purpose can also be transformed into compost, avoiding additional waste in landfills and contributing to the reduction of the Carbon Footprint of traditional disposal activities.
Not to mention that packaging also has an important communication function. Through packaging, it is possible to indicate the correct disposal methods and any environmental sustainability certifications, which are important aspects for communicating a company's commitment and ethical values towards eco-friendly production.
Eurpack's holistic approach to sustainability
Eurpack embraces a holistic view of packaging sustainability by directing its activities toward greater environmental awareness and designing tailor-made solutions to achieve this goal. The company has undertaken numerous initiatives to reduce its environmental impact, starting with reducing the Carbon Footprint of production processes and products themselves.
Eurpack's material production and packaging activities use 100% renewable energy sources, as evidenced by the Guarantee of Origin Certification in accordance with Directive CE 2009/28, to consistently reduce the consumption of essential resources and CO2 emissions. Additionally, customized packaging solutions use cellulose derivatives obtained from FSC and PEFC-certified forests, which promote environmentally, socially, and economically ethical forest management worldwide. In its holistic and sustainable system, Eurpack pays a lot of attention to the ethical and social responsibility of its production activities. The company is committed to reforestation projects promoted by Treedom to protect biodiversity in at-risk territories and ensure the well-being of local populations.
Eurpack's staff will be happy to explore these topics at the CPHI 2023 trade fair in Barcelona. They will be present at Stand J20 in Hall 2 from October 23 to 26, 2023