Innovations in sustainable packaging: here are the materials of the future
Innovations in sustainable packaging: here are the materials of the future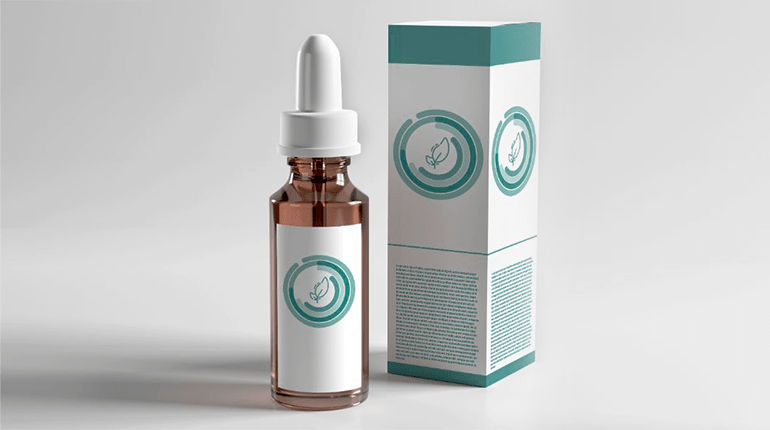 Investing in sustainable packaging is an increasingly important requirement for companies. Numerous surveys draw a clear picture: consumers are paying attention to the issue of sustainability and choosing brands that seek to reduce the environmental impact. Scientific research is increasingly engaged in assuming, designing and developing new packaging solutions and new materials that respect the principle of recycling and circularity, using unexpected raw materials. Let's take a look at some of the main ones.
Green packaging as added value
Paying attention to environmental sustainability has become an essential requirement for companies, and there is no doubt that the packaging market is closely affected. It's not just the environmental emergency that encourages more sustainable production but also new consumer preferences: more and more people are choosing brands that make green ethics a real added value. In Italy, according to the report by GS1 Italy's Immagino Observatory (which monitors the evolution of sustainability communication in Italy), the percentage of products that communicate the correct way to dispose of packaging has grown by 5% in one year.
This trend has been fostered by the provisions of EU Directives 2018/851 and 2018/852 (transposed in Italy by Legislative Decree 116/2020), regarding mandatory labelling that facilitates the identification of materials used for product packaging.
Green packaging, can be achieved through the use of environmentally sustainable materials or production efficiency in reducing carbon emissions or designing packaging that can be reused.
Pharmaceutical packaging, for example, is governed by stringent rules because it must fulfil certain crucial function:
keep the drug unaltered
make it easily identifiable
 avoid any tampering
Despite the strict regulations set by Legislative Decree 219/2006, which involve the entire drug and marketing chain, this sector also aims to use sustainable raw materials. The focus is on using recycled materials reused according to circular logic, such as: plastic materials (e.g. recycled PET), cellulose, aluminium and regenerated glass.
In other sectors, companies investing in environmental impact reduction are growing. For example, in the cosmetics industry, sustainable packaging is designed from glass, straw-derived and hemp or refill solutions.
The use of cellulose
The 25th annual report on the separate waste collection of paper and cardboard compiled by Comieco (National Consortium for the Recovery and Recycling of Cellulose-based Packaging) shows that, in Italy, the use of cellulose in packaging has increased by about 600,000 tonnes over the last ten years, with benefits in the reduction of water and energy consumption. Many companies get certifications from authorities that guarantee a sustainable supply chain for wood (from which cellulose comes).
For example, FSC (Forest Stewardship Council) and PEFC (Programme for the Endorsement of Forest Certification Schemes) certifications support economically and ecologically responsible forest governance. In addition, they safeguard the civil rights of workers, indigenous peoples and owners of forest lands. The wood obtained belongs to specific forest plantations and has an ethical management system that starts from the beginning to get the raw material obtained and continues up to the marketing of its derivatives.
Alongside the increased use of cellulose, we also find an alternative solution that is gaining popularity: cellulose pulp. It's a material that comes from the processing of sugar cane, from which the fibrous waste is used. It's biodegradable and compostable and is particularly used in the food sector due to its natural resistance to weight and greasy and oily substances.
Bioplastics
In the food industry, there is an increasing use of compostable bioplastics, especially for organic collection or food preservation. These include PLA (Polylactic Acid), derived from ground maize and known for its impermeability and resistance.
The latest innovations: the vegetable revolution of sustainable packaging
The search for more innovative solutions to reduce environmental impact is by no means stopped, and industry players are increasingly looking to the vegetal world. In India, the National Institute of Ocean Technology has developed packaging made from seaweed. In Finland, Aalto University in Espoo has come up with a mixture of lignin, wood fibre and nanoclay (a mixture of polymer clay compounds) to create a foam that is resistant to impact and moisture. Finally, the world is thinking of packaging made from cocoa bean derivatives or oat husks from the milling process. The direction, therefore, seems to be to give new life to the processing waste of the most common vegetable raw materials.
Sustainability at Eurpack is a value: the production development of packaging aims to reduce the environmental impact as much as possible and to safeguard the well-being of workers. Eurpack's consultants design customised solutions to meet every need thanks to their experience in the field and the quality certifications achieved over time.