E-commerce packaging: a key element in the customer experience
E-commerce packaging: a key element in the customer experience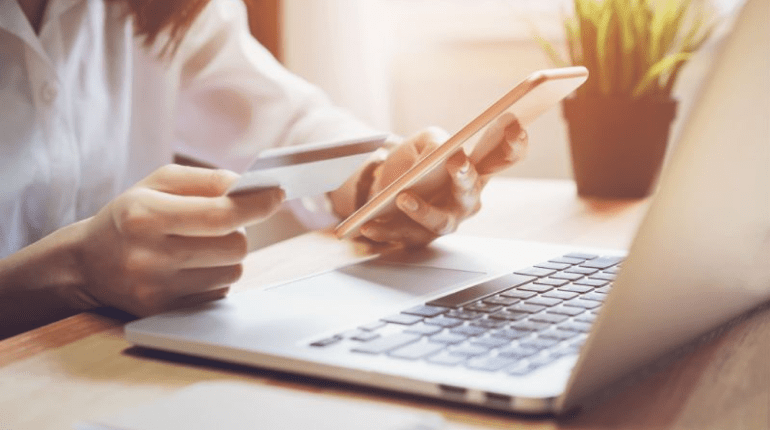 In designing packaging for E-commerce, it's important to keep in mind that the interaction with a customer does not end with placing an order. When he reaches the packaging, the shopping experience goes through a delicate phase that can end in a new loyal customer or a purchase with no return. In this article, we will see some useful solutions to make packaging an integral part of an effective customer experience.
Packaging as a crucial element of the customer experience
The growth of E-commerce purchases is no longer a mystery. In 2022, they touched EUR 33.2 billion in value, according to the B2C e-Commerce Observatory, bringing sectors such as Food&Grocery and Healthcare to record new consumption habits.
In a scenario where purchases are virtual, the first possibility to establish physical contact with the customer is represented by packaging, which becomes a strategic communication vehicle for the company and offers an extra element of differentiation compared to the competitors.
Companies that focus on online sales also need to consider the interaction with packaging as an integral part of a shopping experience, which starts from the first visit to the online store until the user receives the product. It's precisely customer experience designed to the smallest detail that can strengthen the bond with the brand, arouses positive emotions and facilitates the chances of another purchase later on.
Design and customisation: the attention to detail
For E-commerce platforms it is essential to focus on the interaction options between consumers and packaging through specific design choices. Minimal choices should not leave out those elements that offer the idea of premium packaging, detailed and customised. Buyers prefer, for example, internal prints that create a surprise effect in the unboxing phase, especially when they contain useful information about the product (its origins, composition, method of use) or coupons to be included in future orders.
In the pharmaceutical sector, the graphic elements of prescription drug packaging are strictly regulated by Legislative Decree No. 219 of 24 April 2006. Non-prescription drugs and supplements usually choose soft, clean styles such as white, light blue or light green. They often add aesthetic elements such as chemical molecules or references to the pharmaceutical form. Bright colors are a good alternative if the products are intended for children, but they can change if you choose to emphasise the presence of certain active ingredients (e.g. Vitamin C, often indicated with yellow and orange tones).
In the case of packaging for cosmetic products, different color combinations and prints can communicate the brand personality or product segment. For example, pastel pink and white are connected with positive emotions linked to beauty and care, while purple, black and gold are the shades connected with luxury products intended for a high-spending public.
In Green products, sober aesthetic choices in shades of green and beige are appreciated, in addition to the obvious use of recycled or compostable materials. It's also helpful to clearly indicate the sustainability certifications acquired by the brand.
As the buyer is already familiar with the E-Commerce platform, the packaging can include a QR code to be scanned with a smartphone to access interactive content or discount codes, thus further digitising the experience and encouraging a new order. Details in the print style, such as the choice of colors or the use of materials with a matt or glossy finish, can effectively replace those positive emotions aroused by interactions in physical stores.
Robustness and size for functional packaging
Packaging is functional in protecting the product from impacts and preserving it during the distribution chain. A product that arrives damaged in the hands of a customer means an almost certain return. To reduce the return rate, it's useful to use robust materials such as die-cut cardboard or thick cardboard, which are of course also suitable for printing.
Customised solutions are always the most appreciated. Overpackaging, the use of packaging that is too large for the product, not only becomes a problem in terms of storage and warehousing, but is also counterproductive for the customer experience. A high percentage of customers are annoyed by exaggerated packaging sizes that are also non-functional.
Sustainability and reuse as ethical values
Sustainability is an important issue for consumers and is often the element that determines the preference for one brand over another. That is the result of a survey by Dotcom Distribution: 69% of consumers tend to buy again with companies that use eco-friendly packaging and work towards sustainability certifications. This corporate empowerment is also encouraged by the European Union: its policies aim to achieve 100% sustainable packaging by 2030.
Thinking about sustainability at the design stage also means making predictions for the recycling and reuse of packaging once it has fulfilled its primary task: using a single material to simplify waste segregation or encouraging the reuse of packaging for other purposes. In the domestic environment, for example, packaging may become a holder for other objects, a toy for children or animals, or most commonly it may be used for a return. It's therefore important to provide solutions that make it easier to open and close the packaging so that it suffers as little damage as possible.
Eurpack is the ideal partner to develop packaging to improve the customer experience at the purchasing stage. The Packaging Development Center designs innovative packaging solutions by sharing every stage of production with the client, using special tracking software that makes it clear the status of the workflow right up to final delivery. Eurpack consultants are always up-to-date on the market and international packaging directives, ready to respond to every need.